This Is How Often You Should Replace Windshield Wipers
How Do You Know When You Need New Windshield Wipers?
Windshield wiper blade replacement is easy to overlook but the visibility provided by your wiper blades is essential for safe driving, especially during a hard rain or South Dakota sleet storm. Your windshield wipers experience a lot of wear and tear—from the bugs and dirt of the summer months to the de-icing and constant usage that goes along with winter driving—it's important to replace your windshield wipers every six months to a year, or as soon as you begin to notice any visibility issues. Continue reading to learn some of the telltale signs that it's time to get new wiper blades.

Rubber Part of the Windshield Wiper
The rubber refill is the part of the windshield wiper that eventually wears down from dirt, dust, and weather conditions. If the rubber refill is not one smooth piece or you can see imperfections such as cracks, splitting, or broken off chunks it's time for new windshield wiper blades.
Windshield Wiper Streaks
You will most likely notice this issue while driving in rain or snow, but if your wiper blades are still leaving streaks even after you've sprayed windshield wiper fluid to clear away any film or smudges, it's time to get your wipers replaced.
Wiper Blade Chatter
Wiper blade chatter is caused by a variety of issues, including dirty or worn out wiper blades, the wiper arm not applying enough pressure to the windshield, or the accumulation of substances like car wax and road oil on the glass. Not only is the noise made by wiper blade chatter annoying, but it also leads to vision problems while driving.
Bent Windshield Wiper Arm
The metal frame or windshield wiper arm can bend fairly easy so it's best to use caution when wiping down your blades or scraping the ice off your windshield. Also, the pressure from a strong car wash can cause a bent wiper arm. If the arm becomes bent the wiper will be unable to clear the windshield properly and you will want to replace them as soon as possible.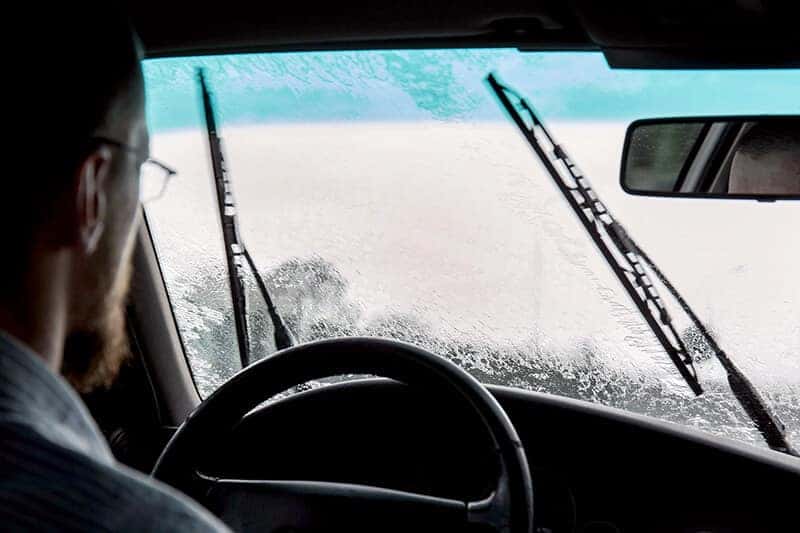 Bad Wiper Coverage
This is extremely noticeable during any rainstorm where you're constantly clearing the windshield. If your wipers are missing areas in the middle and/or no longer reaching the corners this is usually a sign of old rubber or a bent wiper arm.
Windshield Wiper Replacement
One last tip for drivers in South Dakota: Before the snow starts flying, buy windshield wipers that were designed specifically for winter weather. These wiper blades will last longer during those months of snow, ice, and freezing temps. Keeping a clear windshield is one of the easiest and cheapest ways to stay safe on the road. If you're experiencing smears, streaks, squeaks, or wiper blade chatter, contact any Vern Eide Motorcars service department for a fast, reliable windshield wiper replacement.