What to Keep in Your Car for Road Trips
Road Trip Essentials
It goes without saying that you will need your driver's license, proof of insurance, and vehicle registration, and this documentation should be easily accessible in case you run into car problems or get pulled over for a traffic violation. Here are more road trip essentials to keep in your car this summer:
Owner's Manual: Put your owner's manual in the glove compartment for when that weird, yellow light appears on your dashboard and you need to know what it means.
Tire Pressure Gauge: Driving on extremely hot asphalt with under-inflated tires can cause a blowout and hurt your gas mileage. Keep this little tool in your center console just in case!
Spare Tire: Before your summer adventure starts, make sure the spare tire is properly inflated and the jack and lug wrench are working as they should.
Roadside Emergency Kit: A roadside emergency kit can include everything from a multitool and flashlight to duct tape and First Aid supplies. This kit can be a lifesaver in both summer and winter weather and should be in your car year-round.
Car Fluids: Windshield wiper fluid is a must for clearing off the unwanted bugs and dirt of a summer road trip, but depending on your vehicle, it might be a good idea to pack motor oil and antifreeze as well.
Jumper Cables: Although these cables are essential for winter driving, jumpstarting a dead car battery can get your road trip back on track quickly.
Tow Rope: If the worst happens and your vehicle breaks down, a tow rope can pull your car (with the assistance of another vehicle) to the nearest repair shop or gas station. Plus, you can help out a fellow motorist if they experience car problems.
Fire Extinguisher: Flammable liquids and electrical components can both cause a vehicle fire, and a Class B or Class C fire extinguisher could not only save your possessions in the event of a fire, but it may also keep your vehicle operable and on the road.
Portable Device Charger: Smartphones and tablets are essential parts of everyday life, as well as road trips, for both entertainment and emergencies, so keeping these devices fully charged is a must.
Batteries: Before USB cables and portable chargers there were batteries, and these little things can still come in handy with items like a flashlight.
Paper Map: If you're hundreds of miles from home in an unfamiliar place with no cell service or dead smartphone, you'll have to rely on old school navigation. Make sure to pack a map, atlas, or print out your driving directions before you hit the open road.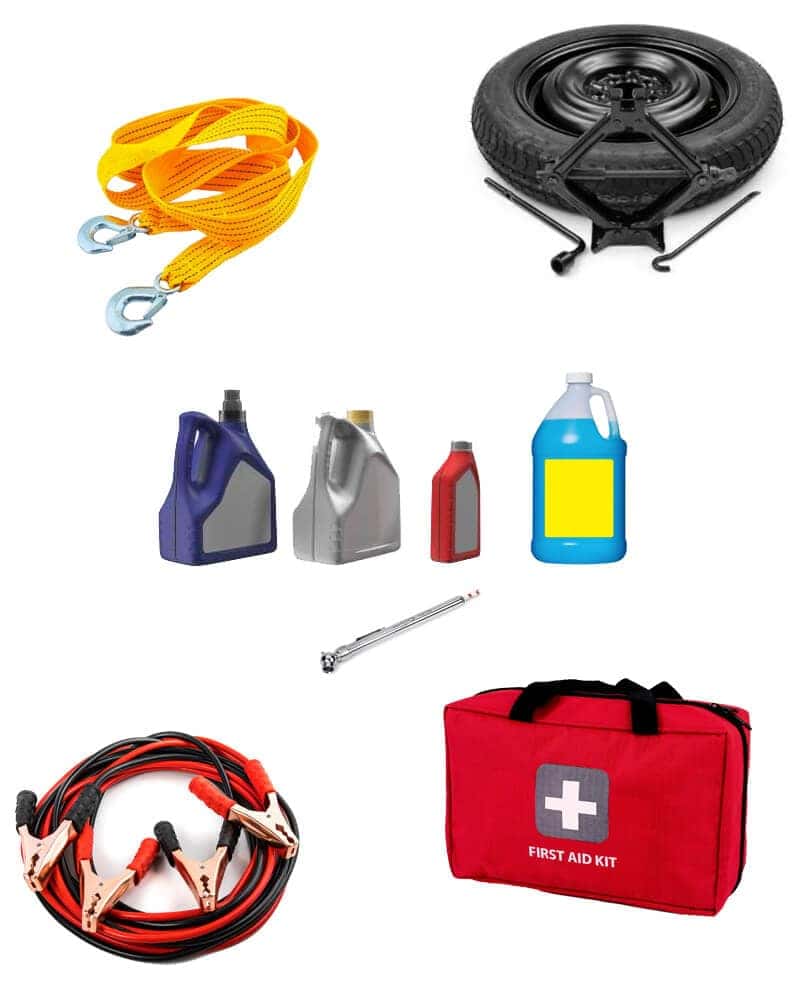 Not-So-Essential Road Trip Essentials
Now that we've covered the road trip essentials to help you with unexpected car problems let's go over some items that will keep you comfortable, your passengers entertained, and your car clean during your next, long drive.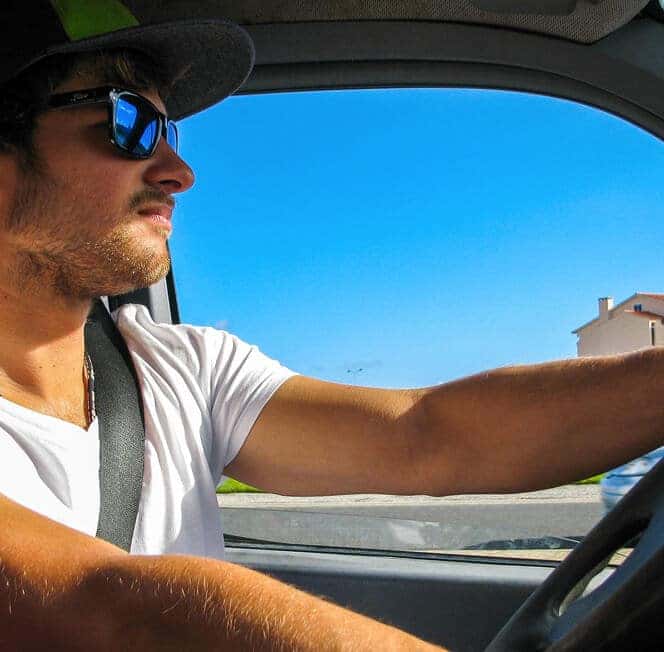 Inside the Car
Sunglasses
Lip Balm
Snacks
Water
Garbage Bag(s)
Headache Medication
Headphones
Travel Neck Pillow
Blanket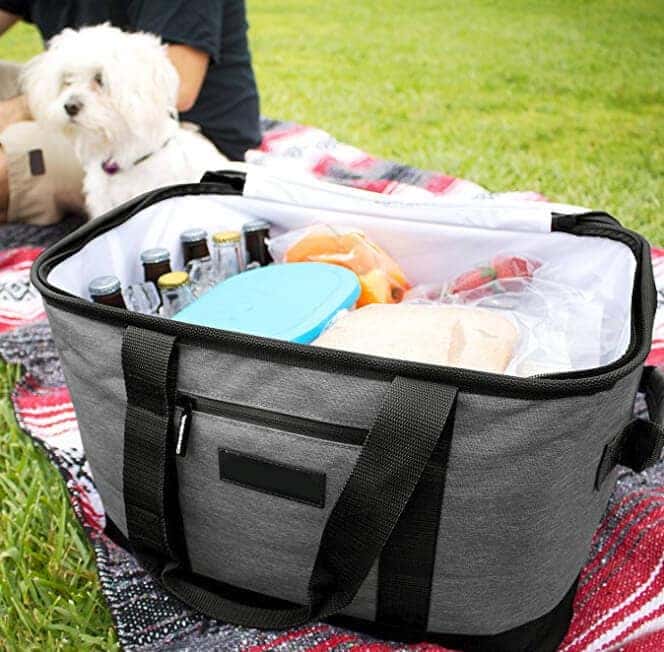 Outside the Car
Sunscreen
Umbrella
Cooler
Air Mattress
Deck of Cards
How to Prepare for a Long Drive
Preventative summer car care will not only keep your vehicle running at peak performance, but it will also let you know if you should take your car on a road trip. A vehicle breakdown in 90-degree heat will ruin any summer travel plans real quick. It's never a bad idea to bring your car into a trusted service department for a quick inspection before a long trip.
A summer road trip can come in all shapes and sizes. You might be on your own, seeking the calm of nature. You could be hauling the kiddos out of town to visit your extended family. You may be loading up your vehicle with close friends for a weekend of hiking, fishing, or relaxing on the beach. Whether you're traveling a couple hours from home or a couple thousand miles across the country, this little bit of preparation will bring you some much-needed peace of mind on your next road trip.