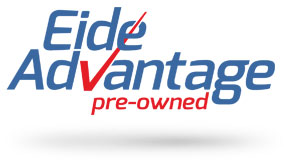 Being in business for many years, we've noticed that many shoppers are on the hunt for used Dodge, Honda, Toyota and Nissan cars for sale in Sioux Falls. That's because car buyers know they can get a good deal on a solid vehicle in Sioux Falls. Of the used car dealerships near Harrisburg and Tea, Vern Eide Motorcars' used cars has a generous supply of inventory due to its many dealerships from Mitchell to Sioux Falls to Sioux City. We work online and in person to serve the car shopper's needs.
Our selection of pre-owned Toyota vehicles includes the RAV4, Tacoma, Corolla and Camry cars. Bigger Sioux Falls families may prefer the Sienna, Highlander or Sequoia. Vern Eide Motorcars Fast, Fun & Easy experience provides onsite financing making it easy to get what you need. Certainly lower prices can keep your budget in check at our used car dealer in Sioux Falls.
Used SUVs Nearby
If you are on the hunt for a used SUV like a nice Dodge Durango or Hyundai Tucson, you'll find it in the expansive used car inventory offered by Vern Eide Motorcars, your trusted used car dealer in Sioux Falls. We have many popular SUVs that have room for six, seven or even eight family members. SUVs in Sioux Falls are typically less expensive than a new vehicle, and that Vern Eide makes it even sweeter with Used Specials for you to choose from. Families often turn to a used Honda Pilot for good reliable transportation, safety and great gas mileage. You'll find our entire lineup of used SUVs in Sioux Falls online or at any of our Sioux Falls locations.
Why a Used Vehicle in Sioux Falls?

Within Vern Eide, we've built a business in Sioux Falls SD, Sioux City IA, and Mitchell SD on the values that takes us far beyond "business as usual." It means we condition ourselves for excellence in everything we do. Providing quality vehicles and services to those who trust us. Trust in our reputation. Trust in our product lines. Trust in our words - that what we say is, in fact, what we do..